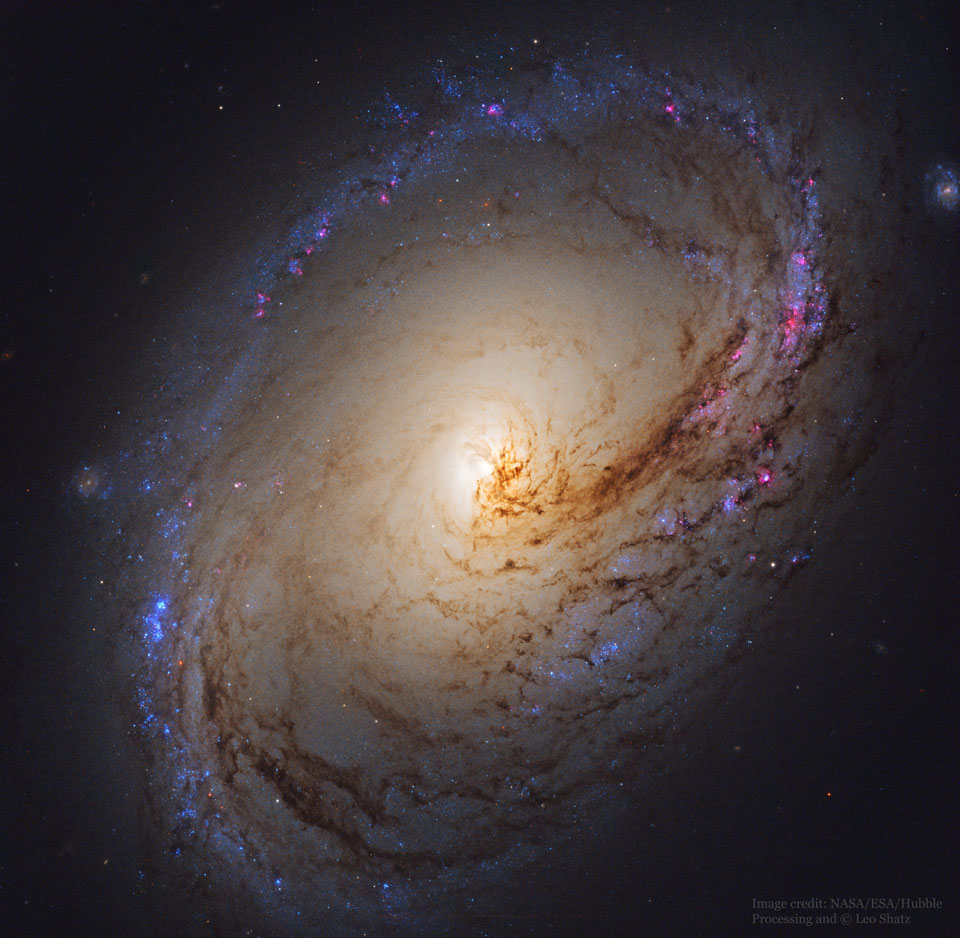 Spiral Galaxy M96 from Hubble
Introduction
The St. Petersburg Astronomy Club, Inc. (SPAC), has been Tampa Bay's "Home for Family Astronomy" for more than 50 years. We provid free educational programs for our members and the public.
General Meetings are normally held on the fourth Friday of each month (except November and December when it is on the third Friday) at St. Petersburg College/Gibbs Campus 6605 5th Ave N, St. Petersburg, FL 33710, USA, at 8:00 PM. Meetings are free and open to the public. General meetings take place in the Natural Sciences Building, Room 232. Parties and picnics are held in the Philip Benjamin Social Arts Building, Room 114.
Please contact our Membership Chair, Shirley Vuille, for additional information.
---
Help SPAC Grow
Amazon Smile - Amazon will make a donation to us with every purchase you make if you sign up. It is very easy. Just go to Amazon Smile and make St. Petersburg Astronomy Club your charity. Be sure to add the Amazon Smile link to your browser tool bar. Click here for instructions to set up the mobile app on your iPhone or Android.
---
Star Party Request
Our members set up their telescopes to introduce and share the night-sky with various organizations throughout the year. Most of our events are conducted when Eastern Standard Time is in effect as the sunset is a little late during Daylight Savings Time. A first-quarter moon provides interesting viewing and so is the best week for star parties.
Click here to request a star party for your school, church, or other organization.
---
Telescope Raffle
We are again conducting a telescope raffle. The telescope has been rebuilt by our mirror lab and is absolutely beautiful. Tickets are $10 donation/each or 3 for $25. All donations go to help support the St. Petersburg Astronomy Club.
The drawing will be conducted during our OBS wrap-up on Saturday, February 26th, and the winner will be announced via email to all participants. You do not need to be present to win. However, it will be the winner's responsibility to arrange pick-up.
---
Visit Us On Facebook
This Week's Sky at a Glance, along with member-created astrophotographs and interesting astronomy related articles are all posted on our Facebook page.
---
Announcements
Club Meeting Hurricane Policy
If we need to cancel the General Meeting due to bad weather, the notice will be posted here.
Membership Cards
You may print your membership card by signing into the website and going to Members Only. You will need to show your membership card at Withlacoochee River Park to get the member camping rate.
General Meetings
Our monthly General Meetings, are held on the fourth Friday of each month at 8:00 PM. Beginning August 27th, we will resume in person meetings at St. Petersburg College, Gibbs Campus, 6405 5th Avenue North, Natural Science Building, Classroom 232, 2nd floor, and will also be available virtually. A map is available in the August Examiner. Please use the link below to join in.
Reference: Link
---
Newsletters
The St. Petersburg Astronomy Club Examiner (SPACE) is published monthly. Please forward astronomy related articles, items for sale and suggestions to the Editor, Guy Earle, at SPACExaminer@gmail.com.
---
Contacts
Please send an email to Info@StPeteAstronomyClub.org for additional information.
Please contact our Webmaster if you encounter any problems with the membership application or website.