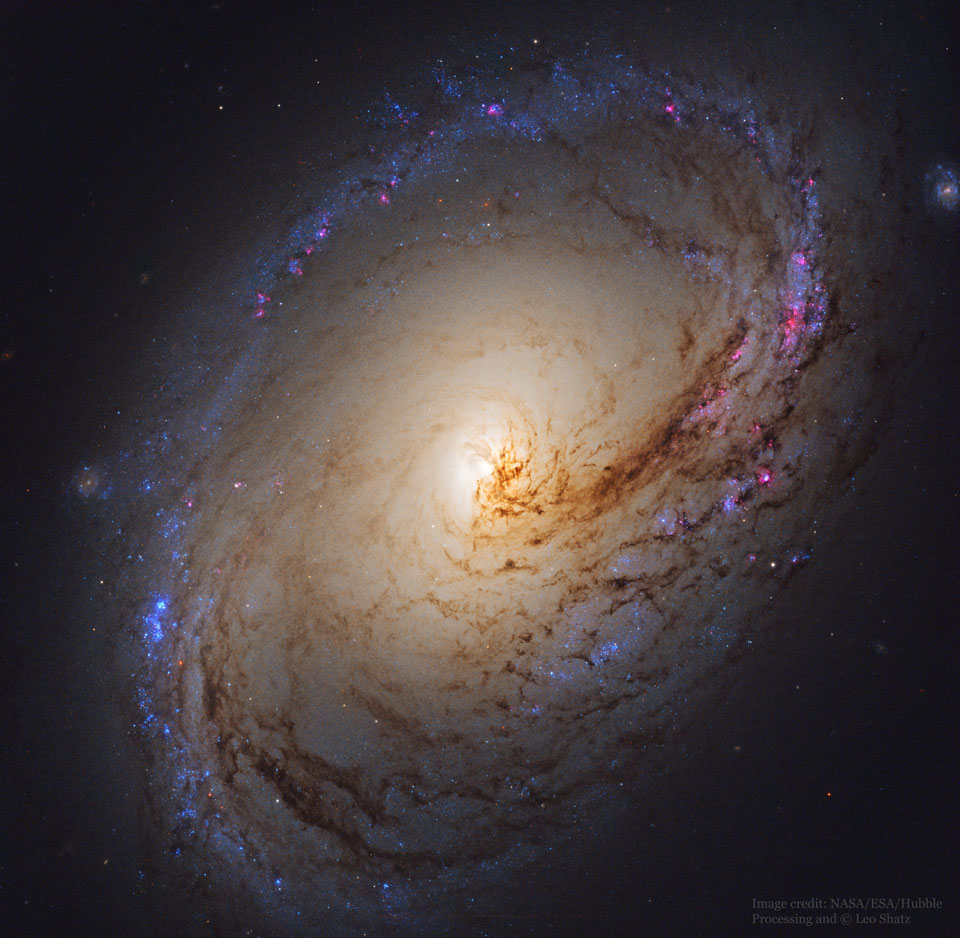 Spiral Galaxy M96 from Hubble
Introduction
The St. Petersburg Astronomy Club, Inc. (SPAC), has been Tampa Bay's "Home for Family Astronomy" for more than 50 years. We provid free educational programs for our members and the public.
Meetings are normally held on the fourth Friday of each month (except November and December when it is on the third Friday) at St. Petersburg College/Gibbs Campus 6605 5th Ave N, St. Petersburg, FL 33710, USA, at 8:00 PM. Meetings are free and open to the public. General meetings take place in the Natural Sciences Building, Room 232. Parties and picnics are held in the Philip Benjamin Social Arts Building, Room 114.
Please contact our Membership Chair, Shirley Vuille, for additional information.
Join SPAC
---
Visit Us On Facebook
This Week's Sky at a Glance, along with member-created astrophotographs and interesting astronomy related articles are all posted on our Facebook page.
---
Announcements
Club Meeting Hurricane Policy
If we need to cancel the General Meeting due to bad weather, the notice will be posted here.
---
Newsletters
The St. Petersburg Astronomy Club Examiner (SPACE) is published monthly. Please forward astronomy related articles, items for sale and suggestions to the Editor, Guy Earle, at SPACExaminer@gmail.com.
---
Contacts
| Office | Name | Phone | Email |
| --- | --- | --- | --- |
| President | Kyle Brinkman | (727) 455-6931 | email |
| Vice President | John O'Neill | (727) 637-5945 | email |
| Secretary | Shirley Vuille | (727) 204-9643 | email |
| Treasurer | Jim Hunter | (813) 507-8415 | email |
| Webmaster | Jack Fritz | (813) 508-5680 | email |